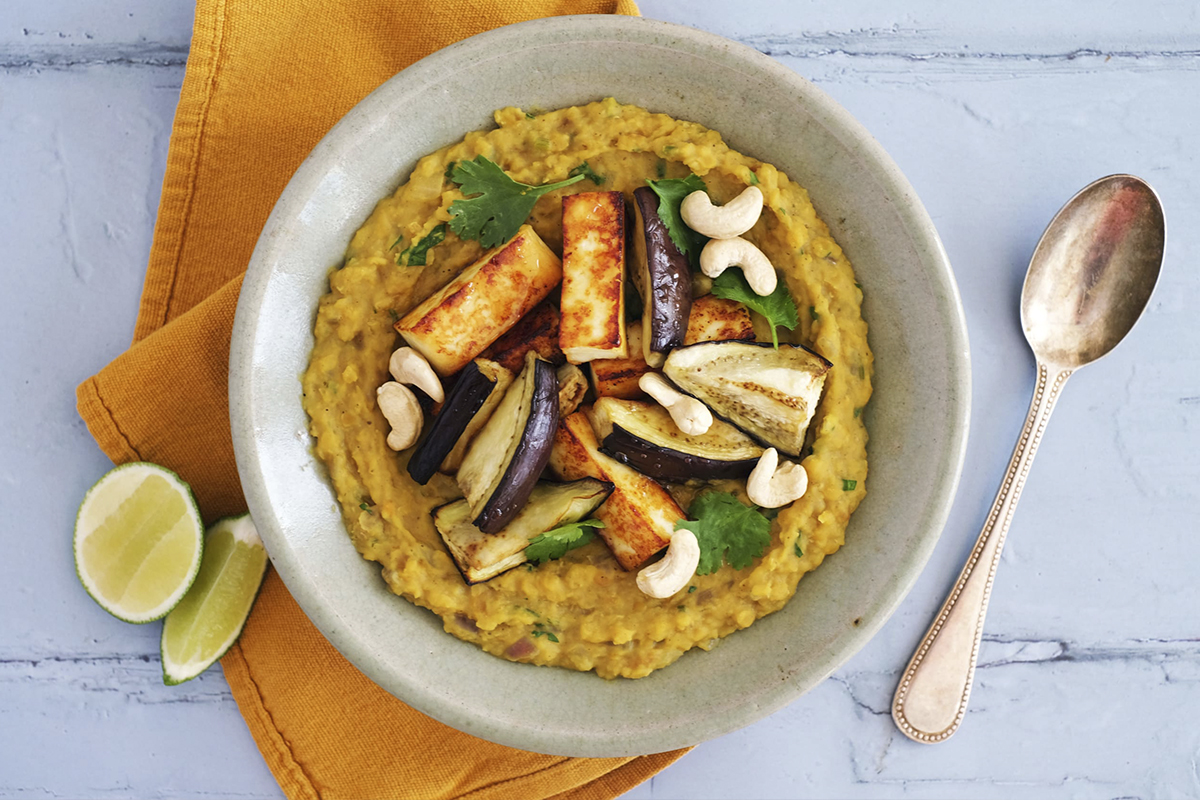 30-minute meals: 5 new recipes coming up on this week's menu
If you're wondering what to order in your next Hello Chef box, here's a low-down of the hottest, freshest dishes landing on your menu this week. Our recipe team has been busy developing a number of brand-new dishes for you to try at home – from hearty veggie one-pots to low-calorie, creamy curries. The best news? They will all be ready in just 30 minutes.
Which recipes will you choose this week? Check out our full menu here.
Dynamite Chicken Lettuce Cups with Avocado
Ok, I'll admit it. I'd order this dish purely for the dynamite sauce! It's sweet, spicy and oh-so-morish, we guarantee it'll have you coming back for more.
For the full recipe, click here.
Pan-fried Salmon with Creamy Pesto Vegetables
A super speedy salmon dish that's perfect for anyone looking for low-carb dishes that are ready in a jiffy on a busy weeknight.
For the full recipe, click here. 
Coconut Dal with Paneer and Eggplant
This rich lentil dish is creamy, spicy and packed with Indian flavours. We particularly like that it uses coconut milk rather than cooking cream – it makes for a much lighter dish.
For the full recipe, click here.
One-pot Black Bean and Quinoa Chilli with Avo Lime Crema and Nachos
Fun fact: quinoa is botanically more closely related to spinach than rice and wheat. Make a note of this avo lime crema recipe – it's a great one to have on hand for guests when you're serving up chips & dips!
For the full recipe, click here. 
Yellow Seabass Curry with Green Beans and Basmati Rice
This light and creamy curry will transport you to Thailand in a matter of bites. 
For the full recipe, click here. 
If you enjoyed this post, you may be interested in reading more about our recipes. Check out our top pick of one-pot recipes here.